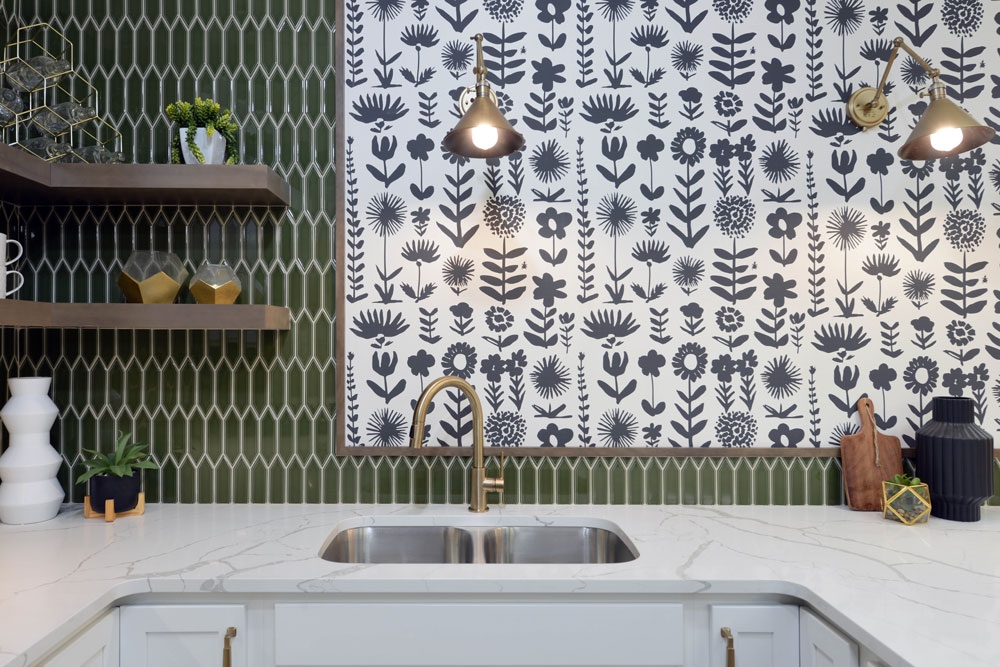 The Parade of Homes provides a chance for our community to experience the freshest trends presented in new builds, remodels and rental properties. We sat down with Jessica Sholl of Floor to Ceiling Carpet One to get a pulse on emerging themes their team sees locally for this year. Jessica is an interior designer with a bachelor's degree from North Dakota State University and 12 years of experience in the field. She leads seven designers at Floor to Ceiling Carpet One's Design Studio 360.

COLOR
Homeowners and builders welcome the use of expressive hues throughout their homes!

"We are seeing some darker paints and moody hues. Different shades of green in cabinetry are becoming an eye-catching design element. Warm, soulful hues are gaining popularity that are earthy in nature and blush in tone that are paired with neutral colors," she says.

MIXTURES
Regarding products and finishings, a trend includes lighter woods emerging that give a more natural tone.

"We are still seeing the ever-popular white, but it is mixed in with other finishes such as warmer woods," she says. "Mixing of metal finishes is something we love incorporating and there really are no rules!"

AESTHETIC & FUNCTION
Jessica said full-height backsplashes take the viewer's eye up the wall, providing a clean-looking visual. Their team sees "bar" areas, too, whether it be for coffee or refreshment.

"We are incorporating a lot of those spaces into the kitchen space or just off the kitchen," she says. "Minimizing clutter is always a big hit with cabinetry down to the countertop to hide those small appliances."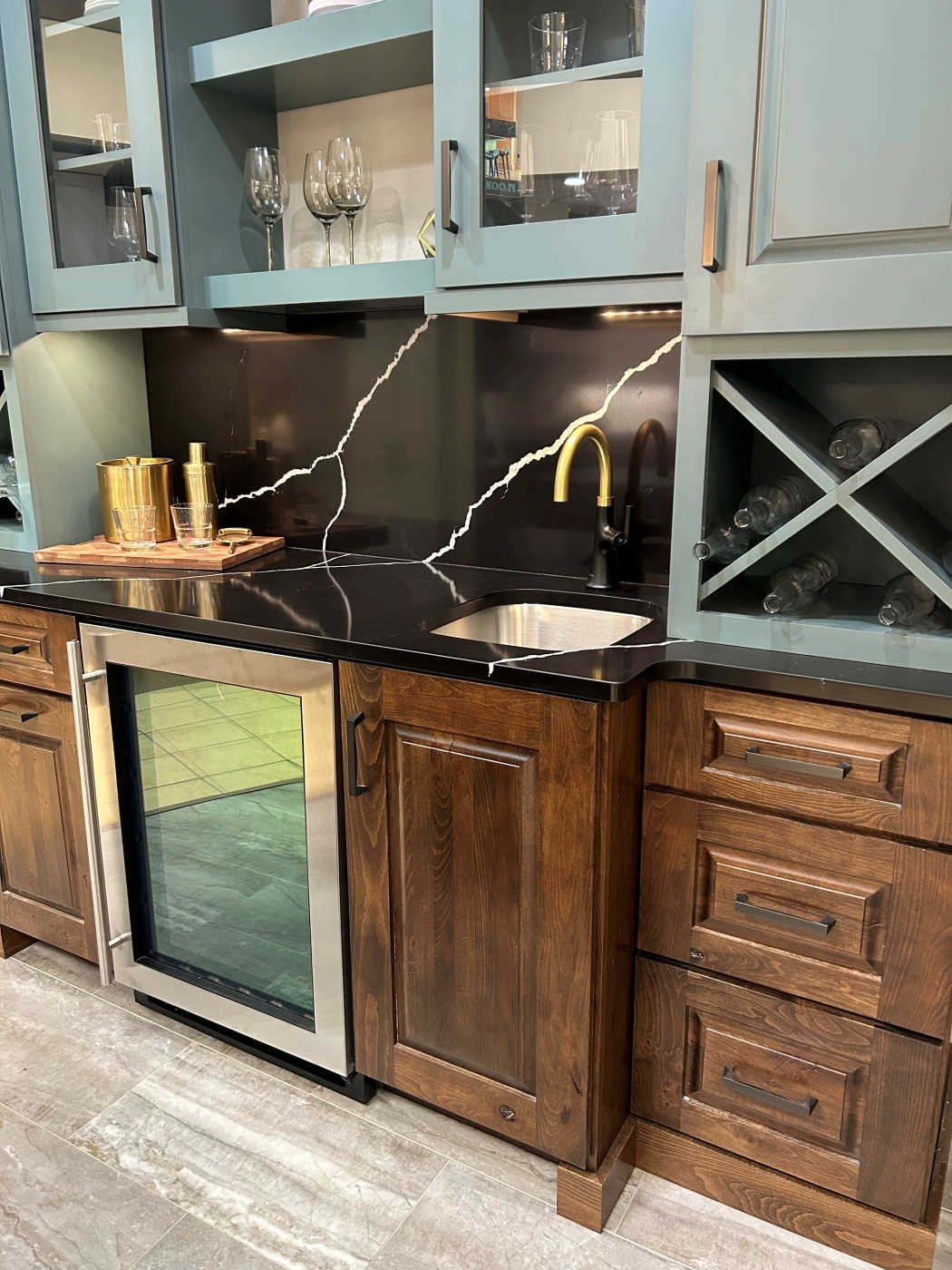 Above: An example of a full-height backsplash.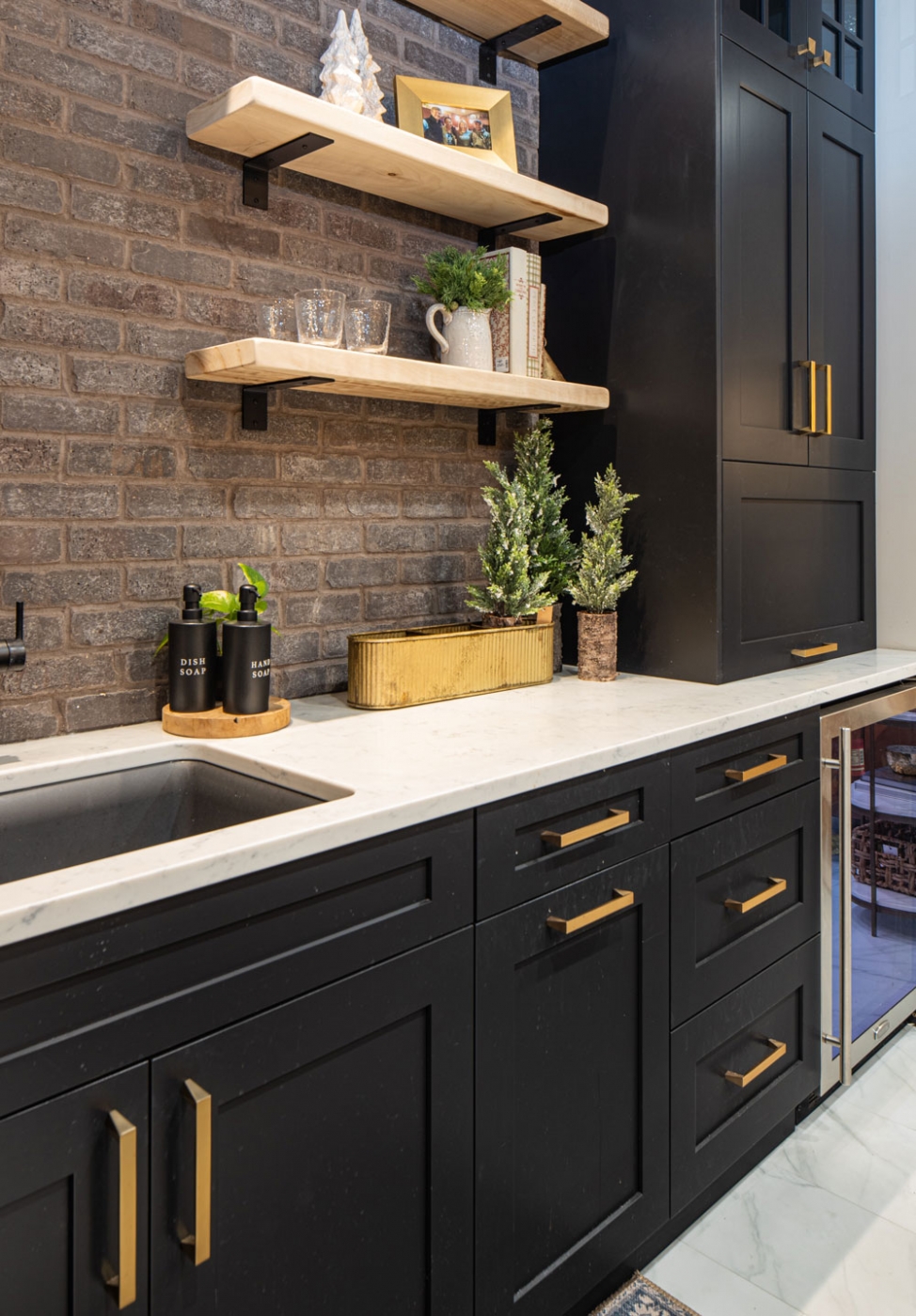 Above: An example of the ever-popular bar areas!

Below are some of the newest trends in home design nationally that you'll see translated in Parade entries this spring:

Kitchens. Hood designs are getting more creative as designers work to disguise them in clever ways and help them to blend more seamlessly with the overall space. Kitchen islands also remain prominent, including creative insets and add-ons, such as wine fridges for greater functionality.

Outdoor Living. From single-family to multifamily and community amenities, outdoor living continues to be a huge focus in home design. Even in colder climates like ours, designers are incorporating great indoor/outdoor spaces that could be utilized differently depending on the time of year.

Wine in Design. These dazzling features provide not only a great focal point for entertaining spaces, but also highlight the celebratory nature of wine by making it a design element.

Luxurious Bathrooms. Large showers and standalone or additional soaking tubs are making a splash in today's bathrooms, especially where larger square footage allows for them. Great bathroom designs also focus on the ability to bring in natural light while maintaining privacy, whether through frosted panes or outdoor privacy walls.

Fantastic Foyers. Rich materials, strong contrasts and sweeping staircases made great first impressions in several standout entryways.

Exteriors with Style. Details add a level of richness to create stunning homes across the country. From traditional to contemporary to modern farmhouse, rich regional materials can be balanced with contrasting colors to create strong curb appeal. Color blocking — especially in multifamily designs — create a cohesive, yet unique, appearance.