The lucky winner is Lori Larson from Horace! Congratulations.

We selected her ticket Friday May 6 live on Facebook! Head over to our page and watch the fun.

WHAT: She Shed Giveaway
WHO: Everyone
WHEN: View the shed and purchase raffle tickets until May 5! Weekdays 8 a.m. - 4:30 p.m.
WHERE: Home Builders Association of F-M, 1802 32nd Ave S, Fargo.
COST: $10 per ticket

"Welcome to my she shed!" Those words could be yours if you're the lucky winner of our She Shed Giveaway!

This glitzy, trendy backyard shed will go to one lucky raffle winner. It is valued at over $4,000 and was designed/built by members of North Dakota Interior Designers and Home Builders Association of F-M's Remodelers Council. Branded as a 'She Shed' raffle, $10 entry tickets are available to everyone. Proceeds benefit Home Builders Care of F-M Foundation.

Artist renderings of the shed are not exact replications. A winner will be drawn and announced May 6 to kick off the Spring Parade of Homes. Winner must claim/collect the prize by June 3 and be responsible for all relocation permits. The prize consists of the structure only. Accessories and base are not included. See all rules on the back of the raffle ticket.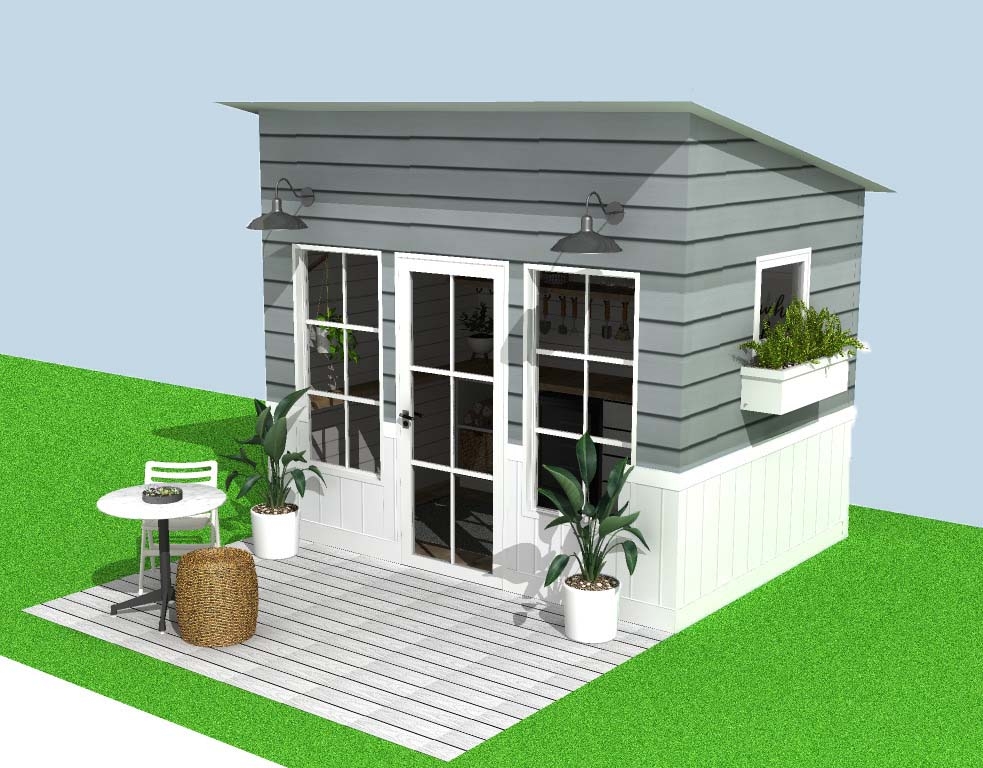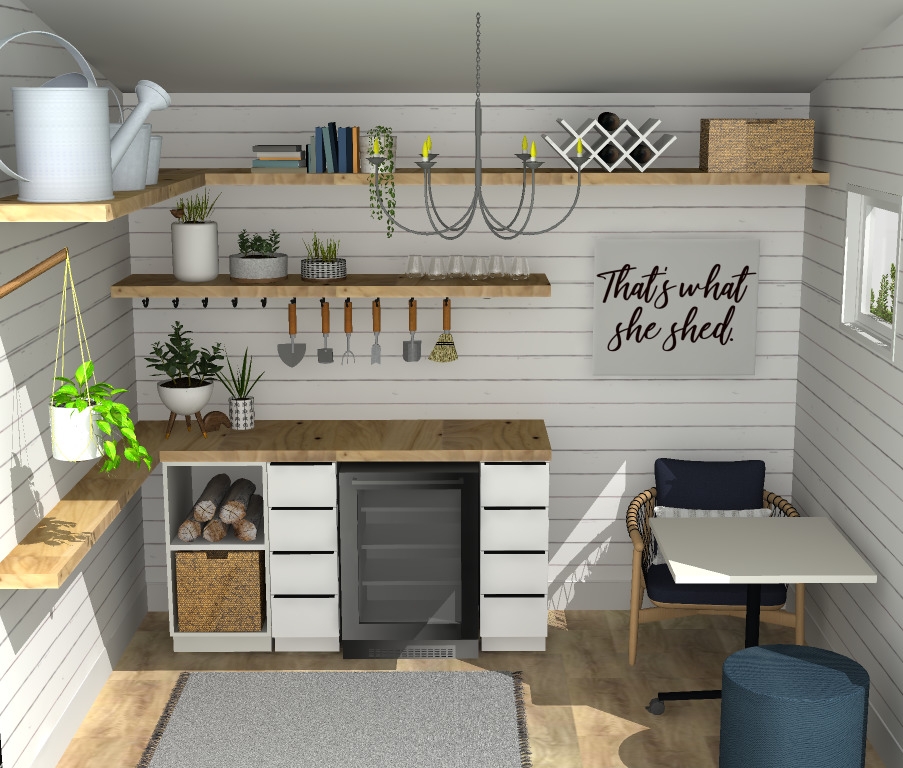 Thank you to these She Shed Contributors!
Build volunteers: Jamie Stenseth, Ben Anderson, John Gunkelman, Dustin Murray, Trevor Odden, Steve Schall, Elliot Steinbrink, Shawn Weyer
Beacon Building Products
Crane Johnson Lumber Company
Dakota Timber Company
Eid-Co Buildings, Inc.
Fargo Glass & Paint Co.
Floor to Ceiling Carpet One
Foam Doctors LLC
Home & Garden Show Committee
Home Builders Care of F-M Foundation
InterOffice
Lake Agassiz Habitat for Humanity/ReStore
Livewire Electrical Contracting
North Dakota Interior Designers
Northern Stone
Radiant Homes
Remodelers Council
Rusco Windows & Cabinetry
Valley Lights
Western Products, Inc.
Weyer Companies
Wood Specialists Inc.
More about Home Builders Care of F-M Foundation
Home Builders Care Home Builders Care of Fargo-Moorhead Foundation impacts our community through building projects, empowering students and shaping the future workforce. Founded in 1993, it is the Home Builders Association of F-M's charitable organization. For more details, visit hbcfm.com.